Finally, we have enough information to speak about the upcoming characters of Tekken 7. According to the latest Tekken 7 news, right the list consists of 35 confirmed Tekken 7 characters and 10 who are waiting for approval. All the characters were chosen not without a reason. In fact, each of them has their own personality as well as different skills and weakness. More precisely, Tekken 7 offers a great freedom of choice that makes the game so special.
Let's begin with from the most important character - Akuma (Gouki). He is a street fighter as well as antagonist from a Japan. Moreover, the main enemy of Akuma is Ryu. In the game he is the major boss, who has an amazing power and stands out because of great strength.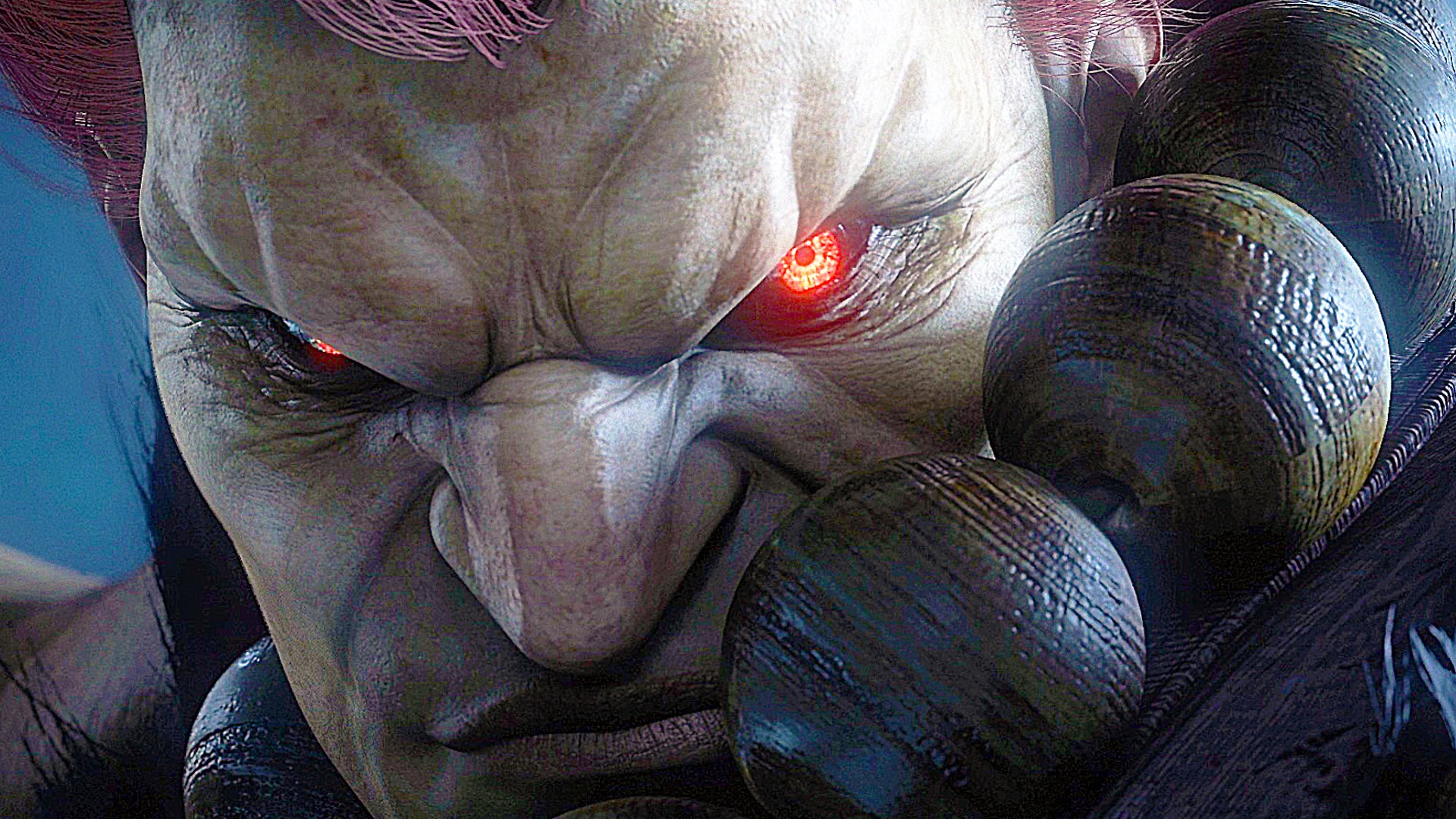 AKUMA APPEARANCE:
As a boss, Akuma differs from the rest of the characters. He is a brave fighter with a burning red hair and muscles, which seems to be stronger than any other character from Tekken 7. Not in vain he was chosen as the leading one. Mostly, Akuma wears a dark costume with a sleeves removed. It would be really hard not to notice Akuma in the crowd of characters, since he has red, "screaming" eyes, which gets even worse, when he becomes angry.
CHARACTERISTICS:
Akuma is an average height character that weighs about 90 kilos. More precisely he is 178 cm and he has super strong sight. The fighting style he uses is a Martial arts rooted in Ansatsuken. The most favorite hobby: training and practicing Satsui no Hado.
Officially, Akuma was first time revealed as a character after the King of Iron Fist Tournament in 2015. This day, we know he is the only one fighter who has a game mechanic exclusive to himself. Sadly, he is also the only one who has not been provided with a Rage Drive. Anyway, is one of the favorites among all the fans of Tekken 7.
Another character that makes this game special is Kazumi Mishima. From the first sight, Kazumi might look soft and innocent women, however, she is a true warrior, who fights until the last breath. In Tekken 7 she will come as a new character that will be known as evil, who fights against everyone around her. Moreover, Kazumi is the mother of Kazuya Mishima and the wife of Heihachi Mishima, who is presented as a bad guy. The same like Akuma, Kazumi is a Japanese character, who stuns by its beauty and impressive support of Japanese culture.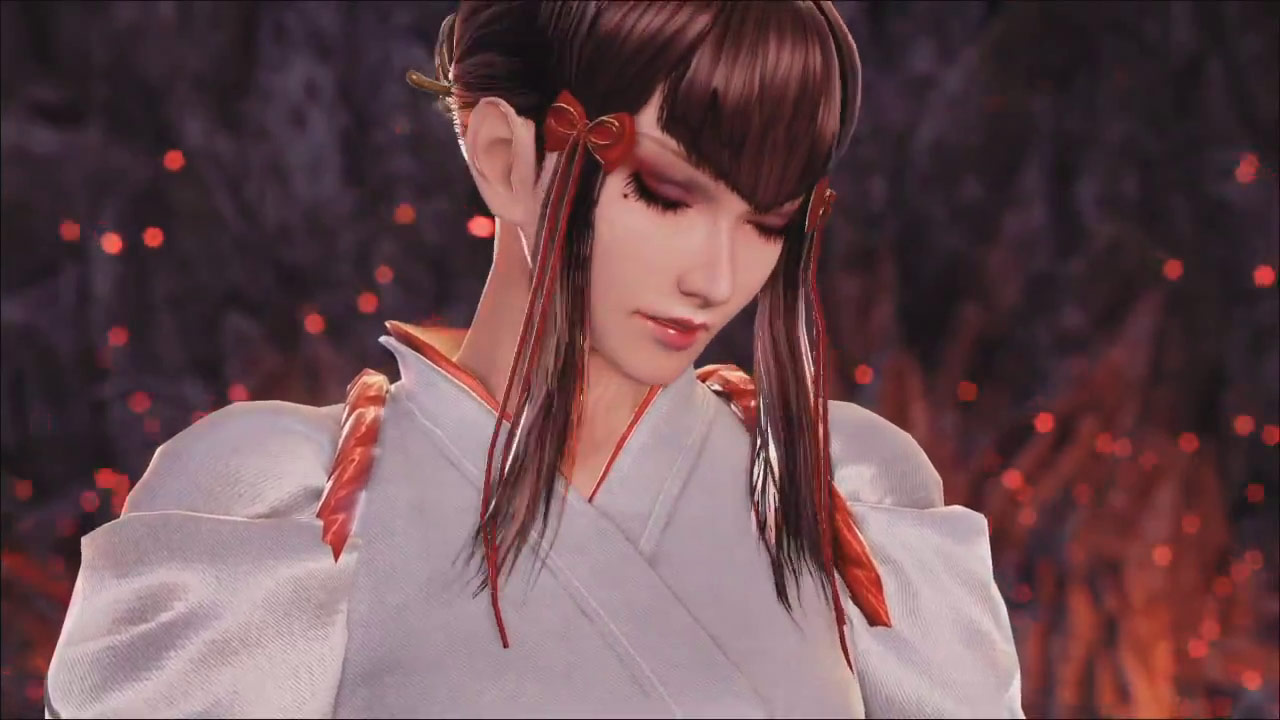 KAZUMI APPEARANCE:
If we could select the most beautiful character in Tekken 7, it would definitely be Kazumi. Being very feminine, she looks like a true Japanese empress, who always keeps her hair tight in a bun. Gorgeous brown eyes, beautiful white kimono as well as fringe under the right eye make her even more special.
KAZUMI PERSONALITY:
As we already mentioned, Kazumi is a very serious fighter even thought it does not seem like that at all. Mostly, she fights with her opponents having her beloved tiger next to her, what shows her sweetness somewhere deep inside. However, she is very mysterious and clever at the same time. If there is a need, she is able to seduce any men around her.
CHARACTERISTICS:
Firstly, Kazumi is only 156 cm height. Her nationality is Japan and she is recognised as half human and half demon. Mostly, she enjoys serenity as well as spending time with her beloved husband, son, and her pet tiger. When she is the battlefield she uses Hachijou fighting style (karate) that is mixed together with Mishima style (karate). What she dislikes is a Devil Gene and violence.
Even though we do not know much about the handsome character of Tekken 7 Claudio Serafino, we still want to make a short intro about him. From our point of view, Claudio will definitely revive the game with his beautiful masculine look as well as strong character. Originally, Claudio Serafino is an Italian fighter who is presented as the leader of the Archers of Sirius. The main thing that makes him stand out from all the others, is his skills to manage magic holy light. Mostly, he loves to use his powers in order to disseminate his energy during the battle.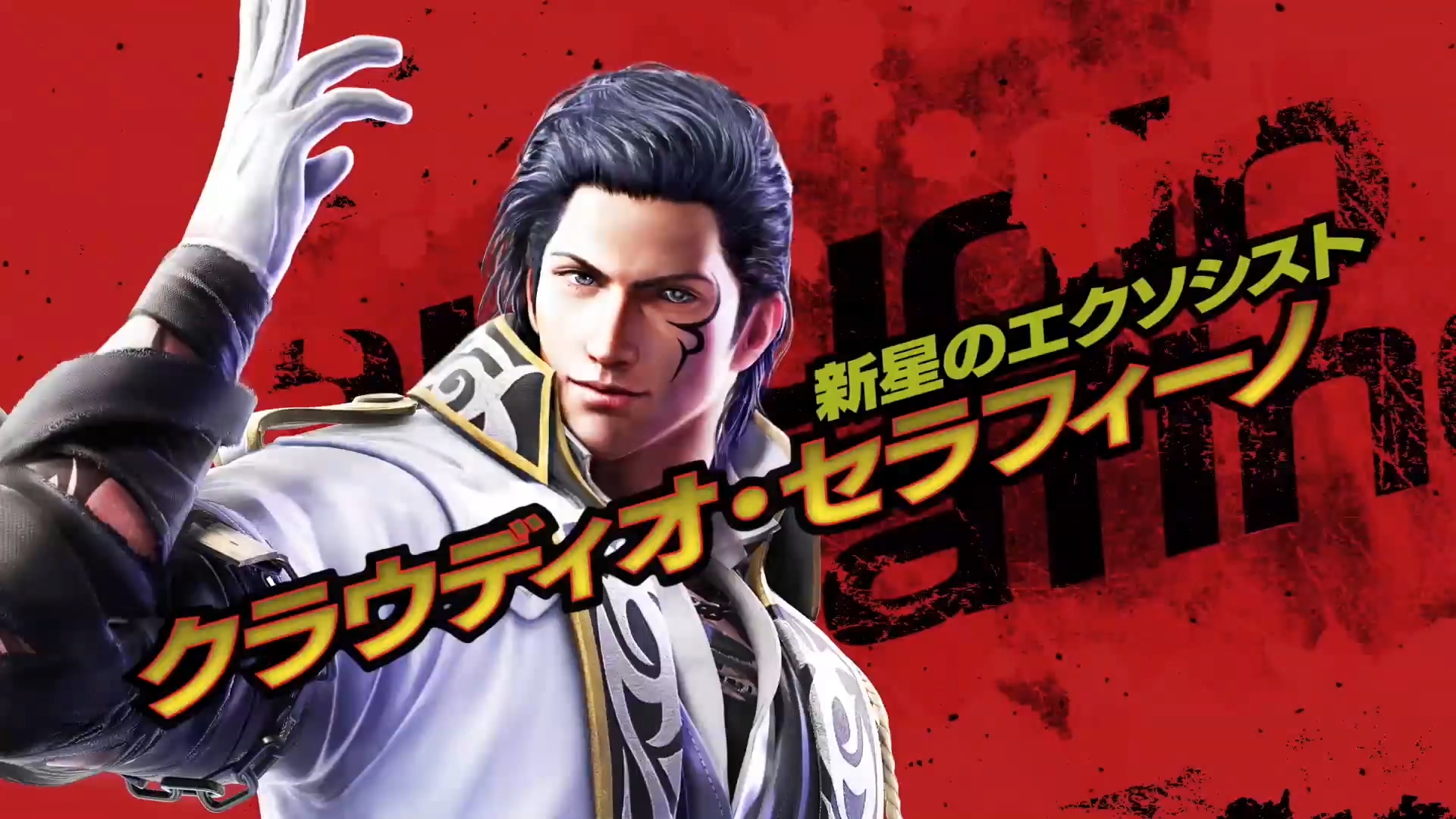 CLAUDIO APPEARANCE:
First and foremost, Claudio reminds a genuine Italian model, whose pictures could occupy all the billboards and magazine covers all over the world. More accurately, he has a very strong look where dark black hair as well as deep, asymmetrical eyes stands in the first place. Despite the fact he is Italian, he has a pale skin and he is quite tall. In other words, he is the most attractive one. Speaking about his clothes, he is usually wearing white frock coat that has a gold lines and some black patterns.
PERSONALITY:
Since we can't tell much about his characteristics, hobbies and other facts that make him unique, we want to introduce a bit of his personality. As a person, Claudio is kind of smug and acrimonious, however, after a serious battle, he always lends his hand to his enemy to congratulate with a victory or defeat.
If you are guessing what female character will be the sexiest one, just look at the photo below. Here you can see a Lucky Chloe, who does not seem to have much resemblance with the major part of Tekken 7 characters. In our opinion, she even reminds a character from Anime, rather that a fighter from Tekken 7. However, even thought she looks like a cute pink kitty with a feminine body lines, she is a brave woman, who is not afraid to fight! Despite the fact, her nationally is being kept as a secret, we are making the assumption that she will be a girl from Japan. First of all, when she fights, she always releases a strange sound like "Meow", however it comes like "Nya". Moreover, she seems to be created as a Japanese idol. Last but not least, Lucky speaks English, however you can hear a Japanese accent that can be hardly hide.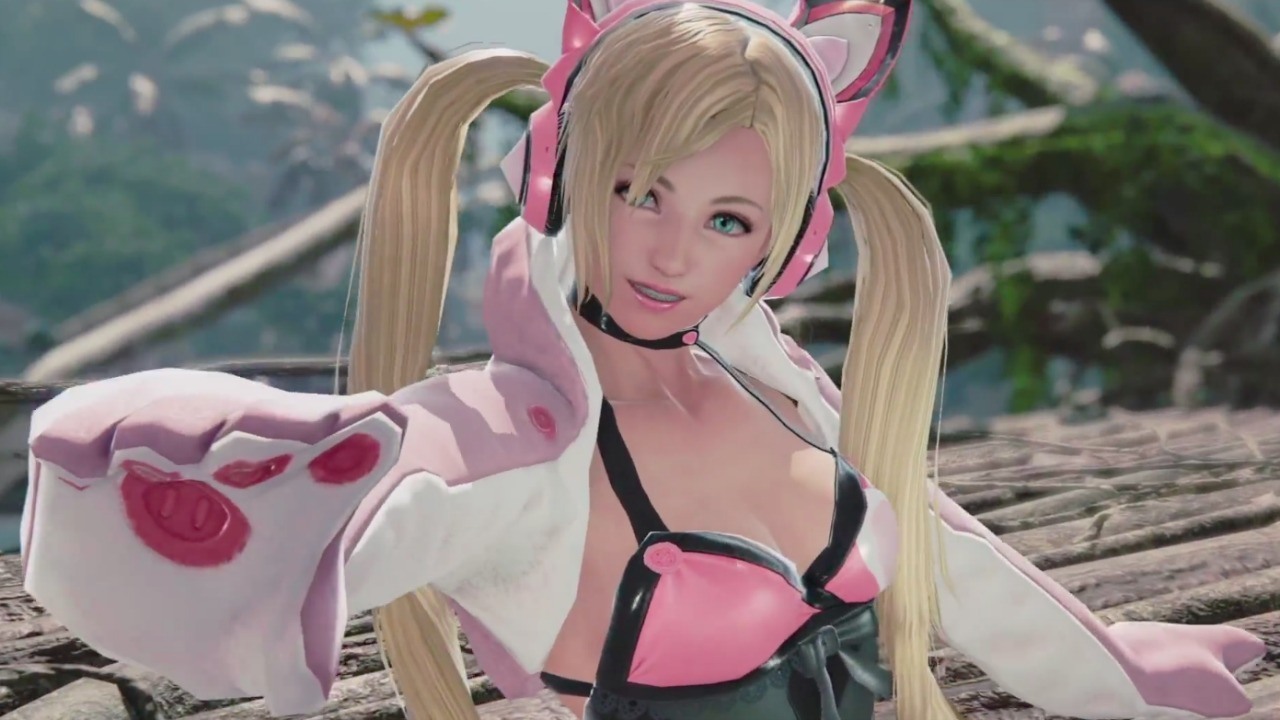 LUCY APPEARANCE:
The first thing that comes in the mind, when you think of Lucy, is her blond hair that comes in two cute ponytails. Her eyes have a gorgeous blue-green shades that make her look mysterious and unique. She always wear a pink headphones and a cat ears upon the head. All her clothes has a pink color and it kind of reminds the underwear. Anyway, she looks really stunning and we hope she will have much to show in the field of Battle. Especially, since she uses acrobatics and freestyle dance to break her enemy bones.
Shaheen - a new character of Tekken 7, who is derived from Saudi Arabia. We do not have much information about Shaheen, however, we know that he will fight using "Military Fighting Style". It will be all about harsh and fast kicks as well as acrobatics that will help to defeat the enemy faster. In terms of his appearance, Shaheen has a very strong look that shows how confident and brave he is. His short, brown hair, as well as thick beard and mustache give him a masculine look. As it is typical, in Saudi Arabia, his head is covered with a long shawl, which is colored in bright red and white. Not to mention, as none of the Tekken 7 characters he is wearing a military uniform, which is tied with a belt.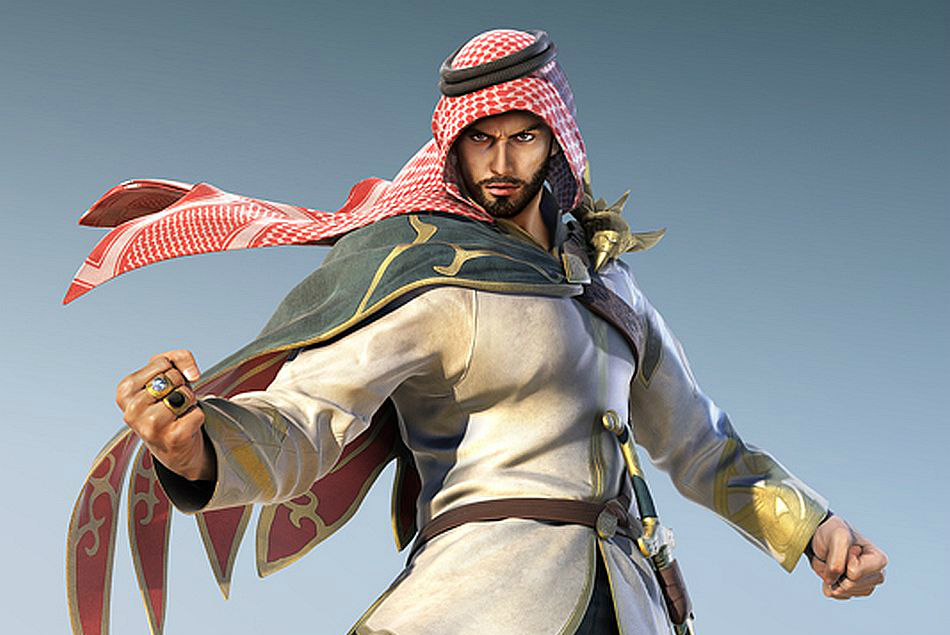 Continuing with Tekken 7 male characters, we introduce Heihachi Mishima. He is one of the few, that was chosen as the main character of Tekken 7. Heihachi is not a new character. In the Tekken 2, he was a protagonist, however, in Tekken 5 he was recognised as the antihero and an antagonist. This year, Heihachi comes as the strongest character, who will also be known as the King of Iron Fist. He is also the son of Jinpachi Mishima and the father of Kazuya Mishima, Lars Alexandersson and partly father of Lee Chaolan, who was adopted.
HEIHACHI MISHIMA POWERS:
Heihachi Mishima is not a simple warrior. He is a powerful and supercilious fighter. To beat this strong "animal" is nearly impossible, since he uses his Karate and other skills in order to injure or kill. Not to mention, he is recognized as the most acute character from all.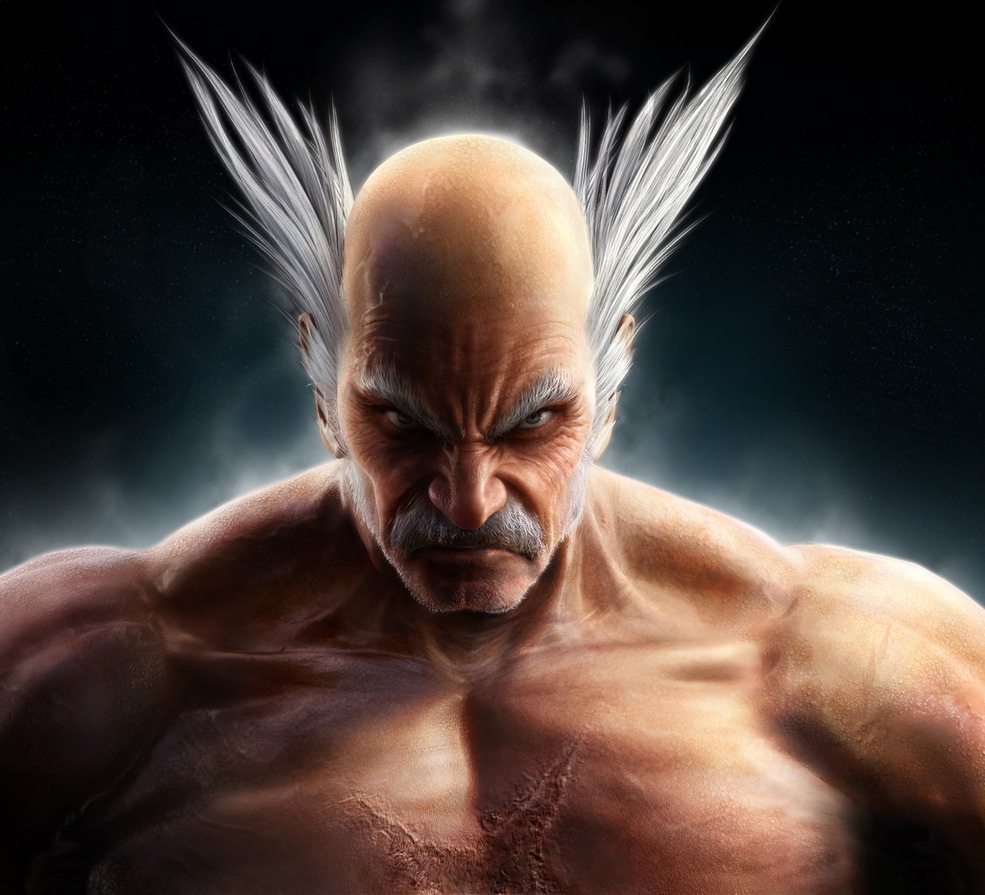 Also you can find about Tekken 7 release date click here. You can also read about Tekken 7 on PC. Also there is an article about Tekken 7 gameplay.
INFORMATION
ABOUT
ALL
TEKKEN
7 CHARACTERS: